Posted under:
Root Canal
Posted on: August 17, 2022
Basic Dental Care in Bradenton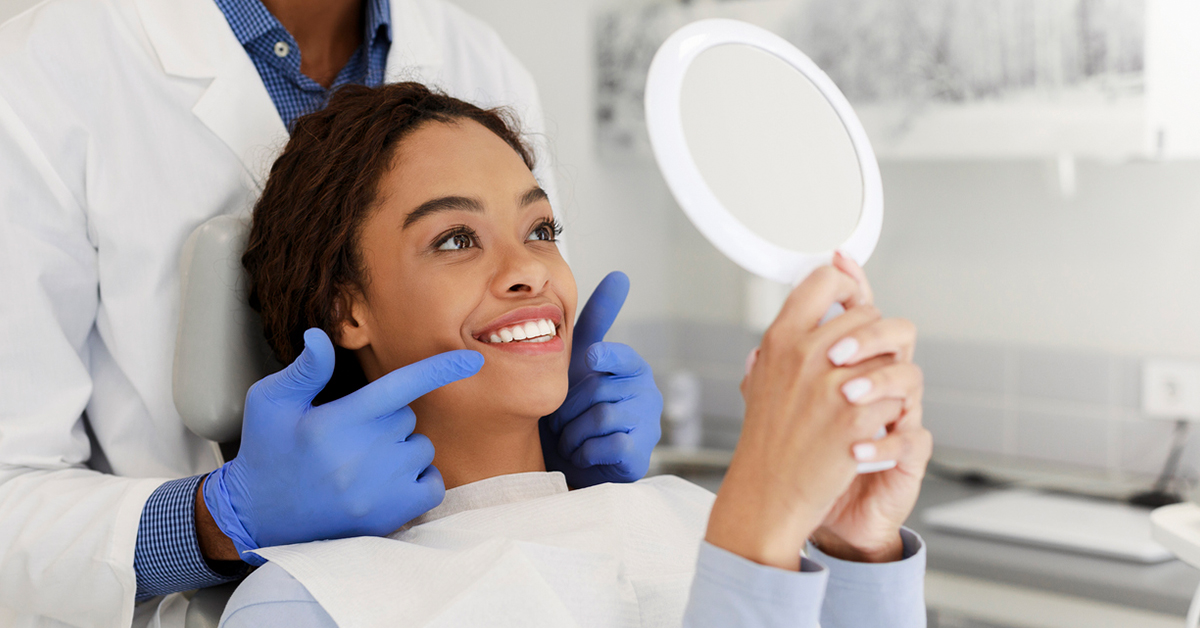 If you take proper care of your teeth and gums at home, you will be on track to have a healthy smile for life. To do this, you need to have a basic dental care routine for your teeth, mouth, and gums that you perform each day. If you'd like to learn more about the best dental care habits you can establish, as well as what our practice can do to help you achieve optimal oral health, continue reading this guide.
Fortunately, it's pretty easy to establish basic dental care habits. The best routines include:
1. Brushing twice a day
2. Using fluoride toothpaste
3. Flossing
4. Regular checkups from your dentist
If you want to keep your smile happy and healthy, click here to book a cleaning and checkup!
Brushing Twice a Day
Simply brushing your teeth twice a day is one of the best things that you can do to improve your basic dental care routine. When you brush, you should brush for approximately two minutes, spending 30 seconds on each area of the mouth. This eliminates most of the plaque, stuck food pieces, and build-up from the surface of your teeth. When you don't brush your teeth twice a day, it leads to the creation of acid that can wear down the enamel of your teeth. This is what causes tooth decay, cavities, and gum disease.
You should brush your teeth with a soft bristled toothbrush that properly fits your mouth. Make sure the bristles of the toothbrush are of varying lengths. This ensures that all of the nooks and crannies of your teeth are able to be reached with your toothbrush. In addition to choosing the right type of toothbrush, you also need to brush them using the proper technique. Proper brushing technique consists of using gentle, circular strokes back and forth across all of your teeth. You should also brush the tongue, as this gets rid of bacteria. Change out your toothbrush every three months, whenever you have been sick, or when it starts to look worn.
Use Toothpaste Containing Fluoride
For optimal cavity prevention, you should use a toothpaste that contains fluoride. Fluoride toothpaste can also strengthen the enamel of your teeth when you don't rinse your mouth after brushing. We frequently get asked if fluoride toothpaste is necessary due to fluoridated municipal drinking water. The amount of fluoride in treated water is minimally effective when it comes to cavity prevention. If you have any concerns about fluoride, talk to your dentist at Manatee Dental At College Plaza.
Flossing Is Imperative
While it's easy to overlook it, flossing is an important part of keeping your teeth and gums healthy. The American Dental Association (ADA) recommends that people floss at a minimum once per day. This allows you to remove food and plaque from in between your teeth. Failing to do so can lead to tooth decay, gum disease, and bad breath. There are a multitude of flossing products available for you to choose from, including traditional floss, water flossers, and floss picks. It doesn't matter what type of product you choose, just as long as you floss.
Mouthwash Is Important Too
Another important element of maintaining your dental health care is to rinse your mouth out with an antibacterial mouthwash. This reduces the risk of gum disease, and it also eliminates bacteria from the mouth. If you want to further boost your oral health, you should be sure that you're eating a healthy diet that avoids the consumption of drinks and foods that contain lots of sugar. You can also rinse your mouth out with water after eating meals.
What Kind of Basic Dental Care Services Does My Dentist in Bradenton Provide?
1. Regular checkups
2. Teeth cleanings
3. Dental exams
4. X-rays
5. Oral cancer screening
The things you do at home to take care of your teeth and gums are important. However, it's also important that you see our dentist on a regular basis. Receiving basic dental care services such as teeth cleanings and regular checkups at Manatee Dental At College Plaza will keep your dental health on track. It's easier and cheaper to take care of your teeth now so that you can prevent serious issues from occurring. In addition to this, establishing a relationship with one of our dentists will allow any potential issues to be addressed in their earliest stages. You will also be able to receive regular oral cancer screenings. Catching this disease in its early stages makes it more likely that treatment will be successful. You can also help to prevent oral cancer by not smoking or chewing tobacco.
Your Dentist in Bradenton Is Here to Help
Our practice is here to assist you in obtaining a healthy smile that will last you a lifetime. If you're worried about how much your visit will cost, please rest assured that our prices are transparent. We also accept several different types of dental insurance. We make it easy to book an appointment – you can book over the phone, at our office, or via our easy online scheduler. No matter what type of dental care you need, our staff is here to assist you and to make sure that you obtain the high-quality care that you deserve. We provide many different basic and major dental health care services.
Click here to schedule your appointment today, you'll be glad you did!
While it's easy to get bogged down in the finer details of basic dental care, what matters the most is that you brush your teeth twice a day for at least two minutes. You should also floss your teeth once a day. If you stay consistent with habits like these, your smile will be well on the way towards optimal health. Don't let nervousness over seeing the dentist keep you from achieving the smile you've always dreamed of. Schedule your dental cleaning and checkup as soon as possible.
If you want to keep your smile happy and healthy, click here to book a cleaning and checkup!