Be in the Know when it Comes to a Dental Emergency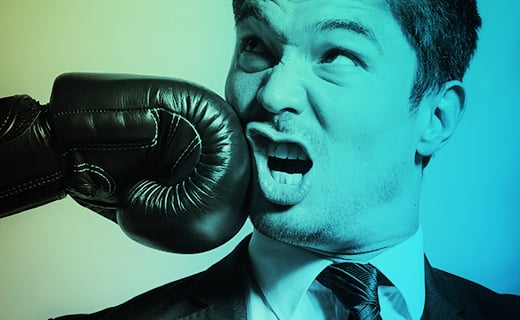 Broken teeth, lost fillings, broken orthodontia wires, abscesses, or even the total knockout of a tooth can happen at any moment. And when these injuries or accidents occur, you need to be in the know to preserve your smile and dental health. Being aware of a few tips and tricks during a dental emergency can keep you from permanently losing a tooth. You should always call your dentist in Bradenton when you experience a dental emergency. Dentists generally build time into their daily schedules to handle dental emergencies. Follow this guide to always be prepared in a dental emergency and protect your pearly whites and the total health of your mouth. How to Handle a Dental Emergency
Toothache – It's important to contact a dentist to find out why you're having the pain. You can find an affordable dentist in Bradenton who will identify the cause of the pain. Until you can get to the dentist, rinse with warm water and gently floss to try to remove anything stuck between the teeth that could be causing the pain.
Object Trapped Between Teeth – Try to remove the trapped object, but do not use anything sharp or pointed, which could injure your gums. Instead, floss gently to try to dislodge the trapped object. If you're unable remove it, visit your dentist as soon as you can.
Broken Teeth – If you suffer a broken tooth, locate the broken pieces and then rinse your mouth with warm water to eliminate debris. Use a cold compress to reduce swelling and call your dentist.
Knocked-Out Teeth – Locate the knocked-out tooth, hold it by its crown, and then rinse the tooth, but do not scrub it or remove any attached tissue. Promptly submerge it in milk—or warm water with a pinch of salt—and take the tooth with you to an emergency dentist right away. Often, a tooth can be saved if you get professional dental care within an hour.
Seriously Bitten Tongue or Lip – Sometimes a bite to the tongue or lip can turn into a dental emergency that requires applying gauze over the injury to try to stop bleeding and a cold compress to deal with swelling. If the bleeding is heavy or won't stop, immediately go to an emergency dentist in Bradenton or to the hospital emergency room.
Broken Jaw – If your jaw has been dislodged or you suspect that it's broken, apply a cold compress to reduce swelling. Then call an emergency dentist right away, and head to the hospital emergency room.
It's crucial that you call your dentist immediately in a dental emergency. There are affordable dentists who can offer payment options to help you manage the costs of your dental care if you don't have dental insurance. To learn about our family dentistry practice in Bradenton, call today at or make an appointment. Manatee Dental offers affordable family dentistry and gentle, compassionate dental care in Bradenton. With 2 affiliated practices in the Bradenton area, our offices are conveniently located with extended hours to meet your needs. At , we provide most dental services, from basic preventative care and general dentistry to specialized procedures and complete dental reconstruction. We accept most dental insurance plans and offer affordable financial solutions for any budget. Patient satisfaction is our top priority and we strive to provide the exceptional, affordable dental care and personal touch that lead to lasting relationships. A smiling patient is our greatest reward and we look forward to keeping those smiles healthy, beautiful, and bright. Discover an affordable dentist who truly cares at .