Get Informed Before and After Denture Placement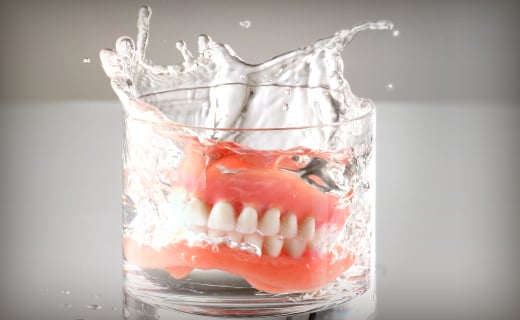 Losing your teeth doesn't have to mean an end to sharing your smile with the world. Affordable quality dentures can restore your self-esteem by giving you back the supportive structure you had before you lost your teeth and allowing you to speak and eat normally again. To find out more, consult an affordable dentist or prosthodontist who can evaluate your mouth and any remaining teeth to see what type of dentures would best restore your smile. At your first appointment and after your dentures are placed, ask questions so that you understand the process of getting dentures and how you can get the most from them. Answers to the following questions can help you prepare for your new dentures. Before Denture Placement
What types of removable and permanent dentures are available?
Will my dentures be breakable?
How will you determine which dentures I need?
Will I be able to keep some of my natural teeth?
What will it feel like to wear dentures?
How many hours per day should I wear my new dentures?
Will my appearance change with dentures?
How will my dentures affect my speech?
Will my new dentures allow me to eat the foods I currently enjoy?
Are there foods I should avoid to prevent damaging my new dentures?
How much will my dentures cost?
After Denture Placement
How should I store my dentures?
How do I clean my new dentures and when?
Will I need special cleaning products?
Will I need to use a denture adhesive?
How do I properly apply a denture adhesive?
Will replacement dentures ever be required?
What do I do if my dentures don't seem to fit anymore?
Can I make adjustments to my dentures without professional assistance?
How do I maintain my oral health with my new dentures?
How often should I see my dentist in Bradenton?
Which products should I use for my dentures?
To learn about our family dentistry practice in Bradenton, call today at or make an appointment. Manatee Dental offers affordable family dentistry and gentle, compassionate dental care in Bradenton. With 2 affiliated practices in the Bradenton area, our offices are conveniently located with extended hours to meet your needs. At , we provide most dental services, from basic preventative care and general dentistry to specialized procedures and complete dental reconstruction. We accept most dental insurance plans and offer affordable financial solutions for any budget. Patient satisfaction is our top priority and we strive to provide the exceptional, affordable dental care and personal touch that lead to lasting relationships. A smiling patient is our greatest reward and we look forward to keeping those smiles healthy, beautiful, and bright. Discover an affordable dentist who truly cares at .