Posted under:
Root Canal
Posted on: September 1, 2022
Gum Care Awareness Month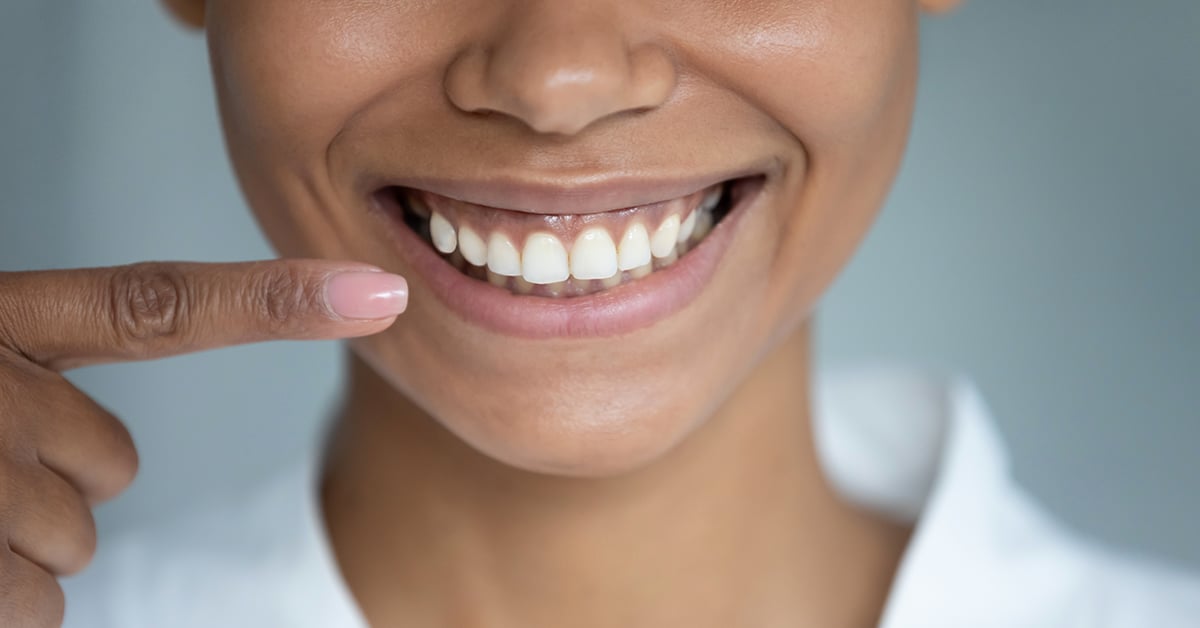 Live Longer With Healthy Gums
September is Gum Care Awareness Month, but good gum care isn't limited to the month of September. It should be a year-long habit.
Gum disease is the major cause of tooth loss in those who are 35 and older, and it's been linked to the onset of other serious diseases, such as:
Cancer
Dementia
Diabetes
Heart disease
High blood pressure
Stroke
The scientific reason for this is the porous and thin membranes and tissues in the mouth permit the easy transmission of any substance in the mouth. Simply put, if it goes into your mouth, it will enter your bloodstream and be transported throughout your body, whether it's nutrients from food or bacteria from an infection. Keep your body healthy by keeping your gums healthy.
It's that time again, time to schedule your dental appointment for a cleaning! Take care of your gums by calling for an appointment today.
How Do I Maintain Healthy Gums?
Maintaining good gum health is very easy, and it's one of the least expensive things you can do for your health. No specialized equipment or tests are required. All you need is your toothbrush, toothpaste, dental floss, and an antibacterial mouthwash. The following guidelines can help, though:
Make sure your toothbrush is correctly sized for your mouth
Make sure all your dental products carry the ADA Seal of Acceptance, so you know you're using a quality product
The type of floss doesn't matter as long as you use it
Be sure to have annual or semi-annual dental exams and cleanings
When you maintain healthy teeth, you'll automatically maintain healthy gums. Brushing removes the bacteria and food particles that lodge between your teeth and gums and begin the process of decay and tartar formation. Floss removes any particles and bacteria that brushing missed, and mouthwash removes any residual bacteria that may be on the rough surface of your tongue. We recommend that all our patients over 18 also get screened for oral cancer during their appointment. The screening isn't painful, nor is it invasive, and your dentist will conduct the screening during the exam. However, it's a rapidly-spreading cancer that is asymptomatic, so be sure to get screened if you haven't been.
What Are the Signs of Gum Disease?
Gum disease usually doesn't have many symptoms except minor bleeding when you brush and floss, and you might attribute that to other issues. However, if you have bleeding when you brush and floss, then schedule a dental appointment. The seven signs of gum disease include:
Bad breath or an odd taste in your mouth
Eroding gums
Inflamed or swollen areas on your gums
Infection or pus between your teeth
Loosened teeth or odd gaps between your teeth
Minor bleeding when you brush or floss
Swollen, red, or sensitive gums
If you have gum disease and it's in the early stage of gingivitis, then it can be cured, and any damage can be reversed. However, if you wait until the disease has progressed, then the treatments are invasive, expensive, and time-consuming. The disease will have done permanent, irreparable damage to your gums and teeth if you wait until gingivitis progresses to periodontal disease.
Don't pretend gum disease will go away on it's own. Call today to schedule your appointment with one of our skills dentists.
What Happens If I Have Gum Disease?
If you have gum disease, you'll need professional treatment to cure it or stop its progression, and it's only in the first stage of gingivitis that it can be cured and the damage reversed. Gingivitis treatments are relatively simple, but treatments for the later stages of gum disease are complex, invasive, and expensive.
What Are the Three Stages of Gum Disease?
The progression of gum disease is as follows:
Gingivitis: During the first stage of gingivitis, you'll likely notice minor bleeding when you brush and floss but may notice no other symptoms. Gingivitis typically occurs due to tartar buildup. At this stage, the disease can be cured, and any damage can be reversed. If you notice minor bleeding during your oral hygiene routine, you probably have gingivitis and should seek prompt dental treatment. Ask your dentist for tips on preventing the recurrence of gum disease.
Periodontitis: The second stage of periodontitis occurs because you ignored the first stage of gingivitis. The tartar hasn't been removed and has continued to inflame your gums. Periodontitis permanently damages your gums and jaw and can't be cured. Any damage can be repaired, but it can't be reversed. Treatments for periodontitis include antibiotics, professional scaling, and root planing, but they'll only halt the progression of the disease. They're invasive and expensive and will restore functionality only to a point. To regain the full functionality and structure of your jaw and face, you'll need reconstructive dentistry or oral surgery. If you have periodontitis, you should address it promptly, so it doesn't become advanced periodontitis.
Advanced Periodontitis: This is the third and final stage of gum disease, and if your gum disease has progressed to this point, you'll have irreparably damaged your jawbone, your facial structure, and the ligaments that secure your teeth. Most or all of your teeth will have fallen out, and your facial structure may appear to have melted. Reconstructive dentistry and oral surgery are the only solutions for restoring the function and structural aesthetics of your gums and teeth. Your surgical options may include bone grafts and other expensive, invasive, and time-consuming procedures to restore the function and structural integrity of your face and jaw.
Sadly, many people neglect their oral health because they're unaware of the long-term effects of doing so. Poor gum health and poor overall oral health can destroy your physical health. Take good care of your gums and teeth so that you can enjoy a long and healthy life.
Need a Dental Appointment?
If you haven't seen a dentist in a while or if you want to schedule an oral cancer screening, or if you need any other dental procedure, then call Manatee Dental At College Plaza at (941) 584-4356, and we can help you. Our Bradenton dentists are among the best in the area, and they're experts at maintaining your healthy teeth and gums.
Call us today. We look forward to speaking with you and working with you.