Scared of the Dentist? You're Not Alone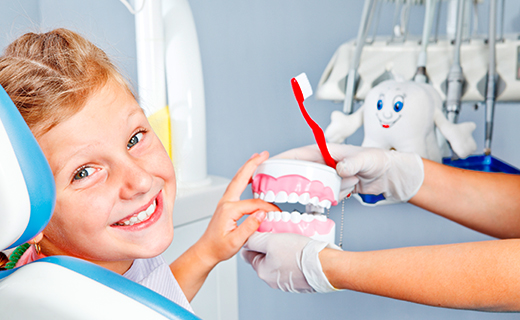 More than 45 million Americans suffer from dental phobia and anxiety, according to the Anxiety Disorders Association of America. And that number would soar even further upward if the millions of unreported cases were accounted for. Dental fear is generally defined as nervousness or an uneasy feeling that occurs at the moment of a dental appointment. Dental phobia, however, is much more severe, and causes the afflicted person to experience panic attacks, shortness of breath, and seemingly irrational actions when faced with an approaching dentist appointment. Professional dental care is far too important to be ignored, even when it ignites intense fear. Fortunately, many family dentistry offices have begun addressing these issues with a change of scenery.
Is it Dental Fear, Dental Phobia, or Dental Anxiety?
When people describe their dental fears, many will use the words, "anxiety" and "phobia" interchangeably. While the words have similarities, they actually have two distinct definitions. If you suffer from dental fears or anxiety, you simply need a dental care team that is patient enough to carefully communicate what you should expect to occur during your appointment. Anxiety is often a fear of the unknown and can easily be pacified when you have a full understanding of the situation.
Phobias can be a bit more complex to address and are often a more cataclysmic experience. Individuals suffering from dental phobia may feel their safety is being threatened and react defensively. The reaction to simple objects such as a dental drill or a doctor in a white coat can seem irrational to observers, but to the individual experiencing the phobia, it is a very real, very intense situation. Overcoming a dental phobia, or any phobia for that matter, generally requires professional assistance and great effort on the part of the afflicted individual. 
A New Dental Experience: Dental Spas
You know the phrase, "If you can't beat 'em, join 'em." When it comes to treatments, very few people fear a trip to the spa, so many in the dental industry have instituted new procedures and technologies, as well as redesigned their offices to resemble a spa. The dental care teams at these types of practices, known as "dental spas," are more sensitive to the needs of individuals suffering from dental fears. The dental industry has taken this stance in an effort to aid the millions of Americans suffering from dental fears or phobia.
Treatment options are often more luxurious in nature, including reflexology, massage, and refreshments throughout the treatment experience. Other dental spa services may include sedation dentistry in which the patient is sedated with sedatives or pain relievers while the dentist goes to work. In extreme cases, some dentists may use general anesthesia, in which case, the patient is completely unaware the experience even occurred. These offerings put patients at ease and ensure that their oral hygiene is cared for on a routine basis.
To get the dental care you deserve from an affordable dentist in Bradenton, call Manatee Dental At College Plaza today at (941) 584-4356 or make an appointment.
Manatee Dental offers affordable family dentistry and gentle, compassionate dental care in Bradenton. With 2 affiliated practices in the Bradenton area, our offices are conveniently located with extended hours to meet your needs. At Manatee Dental At College Plaza, we provide most dental services, from basic preventative care and general dentistry to specialized procedures and complete dental reconstruction. We accept most dental insurance plans and offer affordable financial solutions for any budget. Patient satisfaction is our top priority and we strive to provide the exceptional, affordable dental care and personal touch that lead to lasting relationships. A smiling patient is our greatest reward and we look forward to keeping those smiles healthy, beautiful, and bright. Discover an affordable dentist who truly cares at Manatee Dental At College Plaza.