Taking Care of Your Smile in Bradenton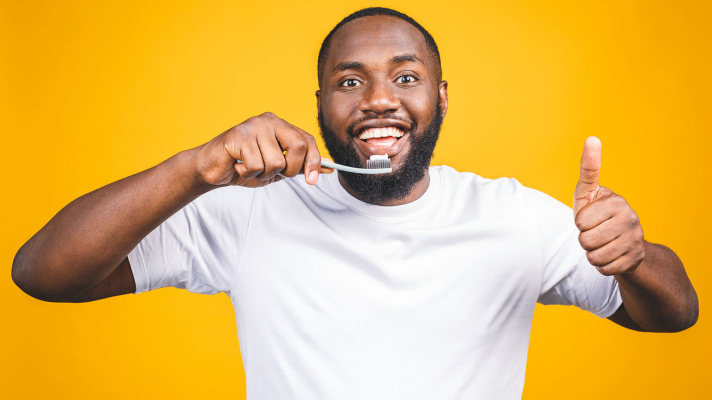 What can be offered freely without diminishing the resources of the giver? If you answered our question with a triumphant smile, congratulations. You're experiencing some of the advantages that a smile can bring. At Manatee Dental At College Plaza, we're avid fans of healthy smiles. We'd love to tell you more about the reasons why smiling should be part of your wellness plan, how you can protect your smile, and how our dentist in Bradenton can assist you.
Should Smiles Be Part of Your Wellness Plan?
Your wellness plan is already robust. You exercise. You eat right. You take steps to manage your stress. You avoid the bad habits that you're supposed to. When you're already doing the right things, why should you incorporate smiling into your wellness journey? Smiling empowers while also delivering mental and physical benefits. Plus, it's free, easy, and completely natural.
Consider this: People who smile are considered more appealing, more friendly, and more successful. Meanwhile, wearing a grin tends to make people feel more joyous, more relaxed, and more confident. It's no wonder that studies show people normally react more positively to smiling people or that people who smile generally experience more positive feedback from their peers.
What advantages are there for your physical health? Smiling boosts your immune system and reduces stress. That's a powerful combination that can help you fight off illness. It may even help you live longer.
Do You Have the Power to Protect Your Smile?
When you're ready to add smiling to your wellness plan, it's only natural to wonder what you can do to ensure that your beam stays its best. When it comes to protecting your smile, you have plenty of power. There are several things that you can do.
Practice Great Oral Hygiene at Home
A healthy smile starts with a solid at-home oral hygiene regimen. That's a fancy way of saying that you should brush your teeth properly. Do it twice a day. Each session should be two minutes long and involve fluoride toothpaste, a toothbrush with soft bristles, and a gentle touch. In addition, flossing once a day is important. You can use string floss, floss picks, or a water flosser. Finally, finish up with an alcohol-free mouthwash. Ideally, the formula should have fluoride.
Get Checkups From a Dentist in Bradenton
Everyday at-home care is important, but things are inevitably missed. That's why heading to Manatee Dental At College Plaza for regular checkups and cleanings is so important. You'll get a deeper clean and a chance to have a professional look over your teeth and gums for any potential problems.
Drink Wisely
The beverages you choose to fill your cup with can have a definite impact on your smile. Frequently opting for acidic or sugary drinks like sodas, lemonades, sports drinks, and energy drinks can fuel the forces that weaken tooth enamel. It's best to limit these drinks. If you choose beverages that cause stains like red wine, dark teas, certain fruit juices, and coffee without taking precautions, you risk discoloring your smile. If you enjoy these drinks, you can use a straw or brush immediately after drinking them. Alternately, you can make water and other tooth-friendly drinks your primary beverages.
Eat Healthy
If you want a healthy smile, you need to give your body the nutrients it needs. That means eating healthy foods that offer plenty of calcium, vitamin D, phosphorus, and other vitamins and minerals. Aim to consume a variety of nuts and seeds, fruits and vegetables, and other food groups to ensure that you cover your bases.
Stay Away From Tobacco
Healthcare professionals have been warning people away from tobacco and the addictive, cancer-causing chemicals it contains for decades. While it's a danger for your overall health, it poses special risks for your grin. Tobacco products can trigger gum disease, bad breath, stained teeth, and oral cancer.
Why Is Seeing a Dentist Important?
If you're meticulous about brushing and flossing every day, do you really need to see a dentist? There are some things that require a professional touch. When you visit Manatee Dental At College Plaza for an appointment with our dentist in Bradenton, you'll understand the difference. With access to special expertise and tools, a professional cleaning is more thorough. Plus, you'll enjoy screenings, advice, and an opportunity to be evaluated for any issues. If you'd like to improve your smile, you can even discuss your options.
When you want to brighten your day or someone else's, a smile is an excellent choice. To ensure that your grin remains in great shape, know you can rely on our dentist in Bradenton. Contact Manatee Dental At College Plaza to make an appointment.