Tips for Preventing Childhood Cavities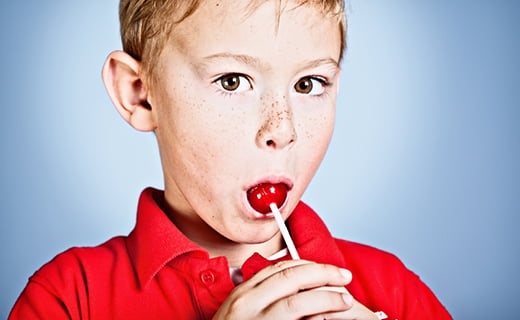 When you have kids, it's important to find an affordable dentist to provide professional dental care, but there are many simple ways for preventing tooth decay, and some of them cost little and work amazingly well. When you help your kids develop good dental care habits early, they'll spend less time at the dentist and more time showing off their smiles. Here are a few recommendations to help you get your kids' dental care routine on the right track. Your Kids' Dental Care Routine
Make sure your kids brush their teeth properly at least twice a day.
Flossing once per day is equally important. Flavored floss may encourage compliance.
Find an affordable dentist, and make an appointment as soon as your child's first tooth erupts.
Ask your dentist in Bradenton about professional dental sealants to prevent tooth decay.
Eating for Better Dental Health
Pack lunch boxes with crisp, juicy fruits; they will help keep your child's mouth hydrated.
Serve low-fat, healthy cheese as a snack. The concentrated calcium helps strengthen teeth.
Include natural nut butters made from peanuts, almonds, and other nuts; these contain nutrients that help remineralize teeth.
Change Eating Habits that Damage Teeth
Avoid serving snacks frequently between meals. When possible, have your children brush or rinse with water or mouthwash after eating snacks.
Severely limit or avoid sugary and sticky snacks like fruit leathers, cookies, and candy.
Teach your kids to avoid sharing foods and drinks with others as this can spread oral bacteria.
Encourage kids to drink plenty of water, and limit the consumption of acidic, sweet fruit juices.
Eliminate soda.
Professional Intervention When a tooth problem develops, seek dental care from a qualified, affordable dentist in Bradenton immediately. If you follow your dentist's recommendations regarding scheduled visits, imaging, and treatments, you'll save money and your child won't have to face the dreaded dental drill quite so often. To learn about our family dentistry practice in Bradenton, call today at or make an appointment. Manatee Dental offers affordable family dentistry and gentle, compassionate dental care in Bradenton. With 2 affiliated practices in the Bradenton area, our offices are conveniently located with extended hours to meet your needs. At , we provide most dental services, from basic preventative care and general dentistry to specialized procedures and complete dental reconstruction. We accept most dental insurance plans and offer affordable financial solutions for any budget. Patient satisfaction is our top priority and we strive to provide the exceptional, affordable dental care and personal touch that lead to lasting relationships. A smiling patient is our greatest reward and we look forward to keeping those smiles healthy, beautiful, and bright. Discover an affordable dentist who truly cares at .