Top Tips for Treating Sensitive Teeth and Gums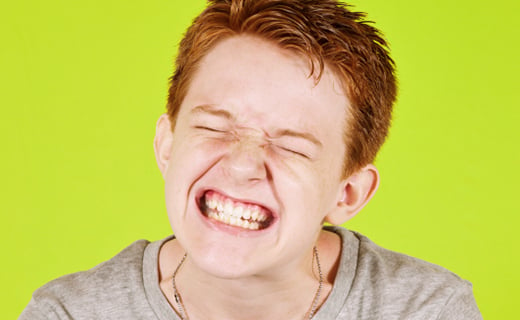 Do the twinges and tingles of sensitive teeth and gums strike a nerve with you? While tooth sensitivity is a sore subject, you don't have to live with the sting when eating things that are cold, hot, sour, or sweet. There are many ways to treat the pain and prevent it from striking again. Sensitive teeth are typically caused when tooth's enamel wears away and the root becomes exposed, but it can also result from tooth decay and cracked teeth. Sensitivity can also come from gum disease, receding gums, and aggressive brushing since these all expose the delicate nerves within the roots of the tooth. Then when the roots come into contact with certain extreme sensations, they strike the super-sensitive nerves and cause sharp pangs of pain. Fortunately, sensitive teeth and gums are not just treatable, but also preventable. The best way to prevent this problem is by practicing good dental care. This includes brushing your teeth twice a day with a soft-bristled toothbrush and a very gentle touch, as well as flossing on a daily basis and having regular dental care check-ups. Ask a family dentistry expert for suggestions on how to help sensitive teeth. While nothing compares to an expert opinion, you can try the following dental care tips to take the bite out of sensitivity.
Seek Out a Toothpaste for Sensitive Teeth – These special toothpastes stop sensitivity from striking the nerves of the tooth. After a few applications, you'll find that they truly prevent any pangs of pain.
Fortify with Fluoride – When fluoride is applied to sensitive spots on the teeth, it strengthens the tooth's enamel to fight off future sensitivity.
Treat the Root of the Problem – If your sensitive teeth are due to receded gums, an expert in family dentistry can place a gum graft on the tooth's root to relieve and reduce the sting at the source.
By practicing good dental care and seeking out trusted treatments, you can stop the sensitivity and start living without pain. To get the dental care you deserve from an affordable dentist in Bradenton, call today at or make an appointment. Manatee Dental offers affordable family dentistry and gentle, compassionate dental care in Bradenton. With 2 affiliated practices in the Bradenton area, our offices are conveniently located with extended hours to meet your needs. At , we provide most dental services, from basic preventative care and general dentistry to specialized procedures and complete dental reconstruction. We accept most dental insurance plans and offer affordable financial solutions for any budget. Patient satisfaction is our top priority and we strive to provide the exceptional, affordable dental care and personal touch that lead to lasting relationships. A smiling patient is our greatest reward and we look forward to keeping those smiles healthy, beautiful, and bright. Discover an affordable dentist who truly cares at .