When to Seek Help for a Dental Emergency in Bradenton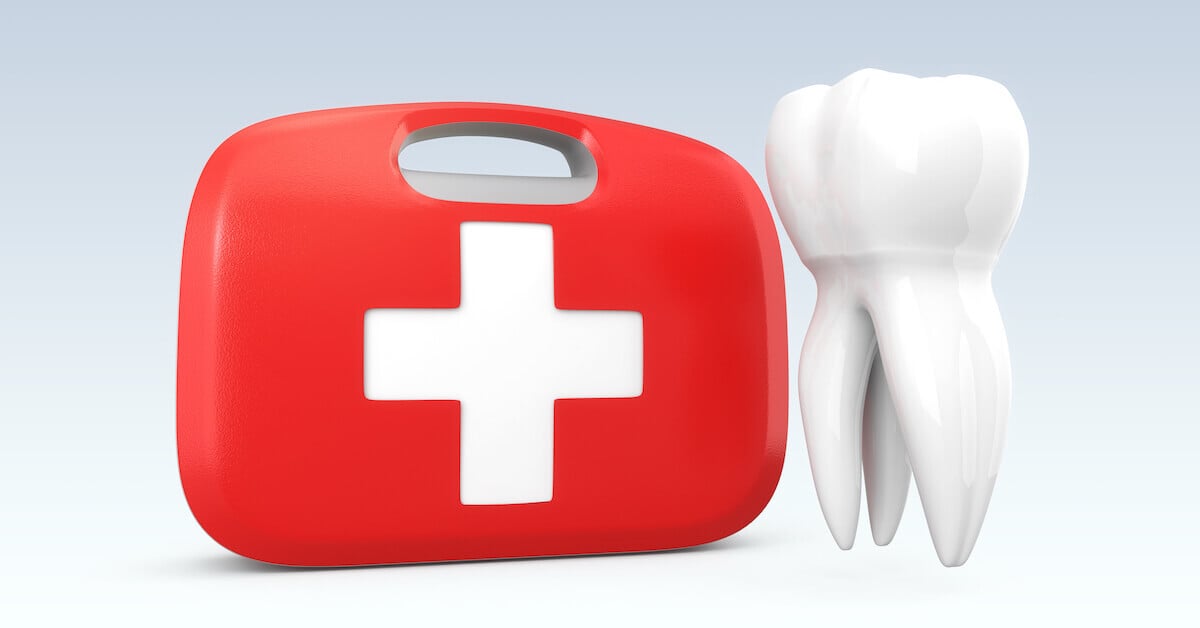 Having a dental emergency in Bradenton can disrupt your life. It's hard to concentrate on anything but your toothache pain. You don't know what is wrong; sometimes it's hard to even determine which tooth hurts. The only thing that helps is knowing that you can get treatment for a dental emergency soon.
What Is Regarded As a Dental Emergency?
If you have pain that isn't helped by an over-the-counter pain reliever, you can benefit from emergency services. Even if you have a high tolerance for pain, you should still call our office because it is a sign that something is wrong. The condition could become worse if you wait.
Pain isn't the only reason you should call for an emergency appointment. Swelling and uncontrolled bleeding are also emergencies. Other reasons we would want to treat an emergency include:
Oral swelling that extends down your throat and interferes with breathing
Oral pain with chills or fever
A chipped or fractured tooth
An injury to your gums with heavy or prolonged bleeding
A knocked-out tooth
We can typically accommodate patients with walk-in dental appointments on the same day in the following situations, even though they may not be a dental emergency:
Having a crown fall off
Losing a filling
Having a veneer pop off
Damaging your tooth bridge
Having bleeding gums after brushing your teeth
A tooth that is suddenly sensitive to hot or cold
7 Reasons to Look for Care for a Dental Emergency in Bradenton
If you're experiencing any of these seven conditions, you're having a dental emergency and should get treatment as soon as you can.
1. Fractured Jaw: A fractured jaw is a common dental emergency. If you have pain that gets worse when you move your jaw, trouble chewing, and bruising or swelling after a blow, you may have a fractured jaw. It's essential to get emergency dental treatment as quickly as possible to avoid permanent misalignment problems.
2. Facial Swelling: If your jaw or cheeks appear swollen, you could have a fractured jaw or a dental abscess. Swelling is an emergency because it shows something is wrong.
3. Excessive Oral Bleeding: Bleeding you cannot control with a cold compress within 10 or 15 minutes is an emergency. Sometimes, it will look like you are bleeding more than you are because the blood mixes with your saliva.
4. A Knocked-Out Tooth: If you have a tooth knocked out, you must act fast to save it. You have about an hour to locate the tooth, picking it up by the crown—never by the root. You must keep the tooth moist (put it in a glass of milk) and bring it with you to our office. An ADA-approved tooth preservation kit will store and preserve a tooth for up to a day, so you have about 24 hours to get emergency re-implantation.
5. Dry Socket: Dry socket is a very painful emergency condition that can occur after a dental extraction. The blood clot, which normally forms at the site to protect the wound, is lost, causing immense pain. Dry socket is a dental emergency as it exposes the nerves and bone to debris, which can cause even more pain.
6. Gum Injuries: A gum injury can be a dental emergency if you are in pain, the bleeding won't stop or there is a foreign object lodged in your gum. You should see a dentist, who will clean the wound and evaluate it.
7. Dislodged Filling: We consider a dislodged filling a dental emergency. You must keep the area clean to avoid further decay from forming until you can see a dentist. Gargle with warm salt water to help keep bacteria out of the cavity in the meantime and avoid chewing with that tooth.
Why Is a Dental Abscess an Emergency?
An abscess has infected pus that forms inside your tooth (a tooth abscess) or in your gum (a gum abscess). Usually, they are painful problems that need treatment by an emergency dentist. An abscess won't just go away by itself and you should never ignore one. The infection can spread to other parts of your body causing serious harm.
Typically, poor oral hygiene causes tooth abscesses. Untreated, deep cavities will allow bacteria in the pulp of your tooth. A fracture will also allow bacteria in. Regular exams can reduce your chance of developing a painful abscess by catching cavities while they are small and only affect the tooth's enamel—before they become a dental emergency.
What Happens If I Break a Tooth?
Accidents and blows usually cause broken teeth. You can also break a tooth more easily, sometimes by using your teeth to open things, if the tooth has a large, unfilled cavity in it. We treat a broken tooth as a dental emergency as the tooth is often very sensitive and you need to see a dentist quickly. If there is bleeding, use a cold compress to stem the bleeding. The typical treatment for a broken tooth is to cover it with a crown.
Prevention is the easiest way to treat a broken tooth. If you participate in organized contact sports, mouth guards are usually mandatory equipment. You should wear a mouth guard to cushion any blows to the mouth during all contact sports and other activities where there is a chance of being hit in the mouth or falling. Our dentist can fabricate a custom sports mouth guard for you that fits well.
If you have a dental emergency in Bradenton, please call our dental practice or contact us online. We will do everything possible to have you seen as quickly as possible and advise you what to do until you reach our office.