Why Flossing Is a Must, Not a Maybe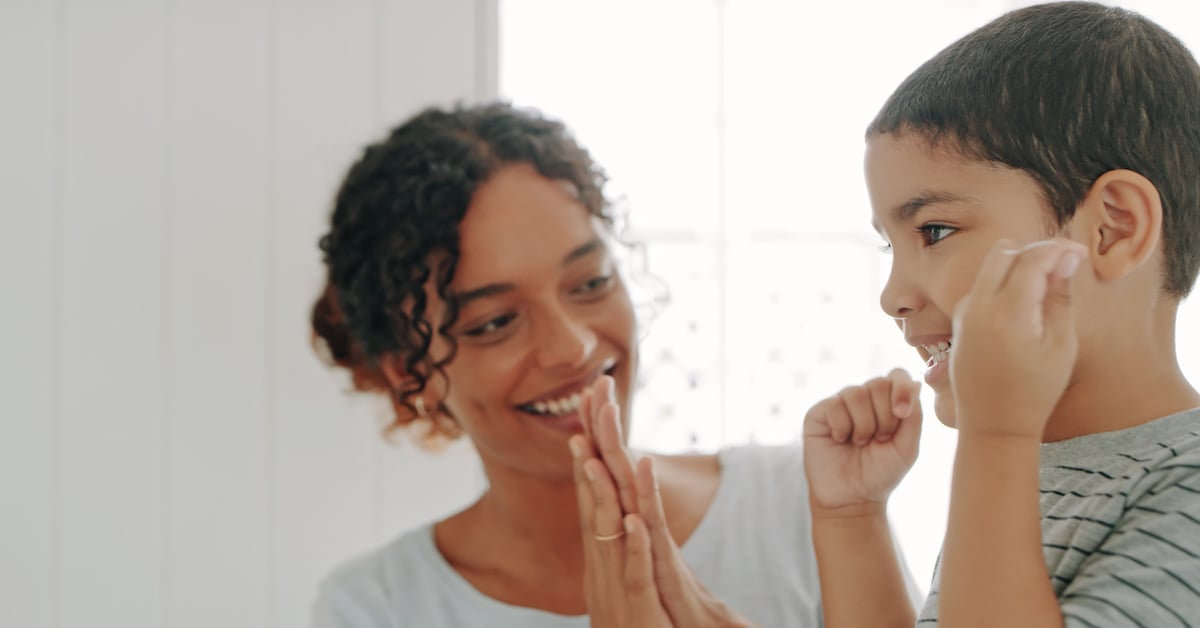 Flossing is indeed a must to help avoid certain dental diseases, but most people don't do it. Recent studies show that many Americans lie to their dentist about how often they floss their teeth. Unfortunately, when it comes to flossing, most people would rather be doing anything else, including less than desirable chores around the house.
For dentists, it can be hard to understand why some individuals would rather risk getting a cavity or developing gum disease than flossing. It's impossible to remove the plaque between teeth without flossing. The bacteria in built-up plaque can eat away at tooth enamel, causing decay. It can also inflame gums, causing gum disease. Educating the public about flossing is important for dental professionals because it is difficult to imagine a person would rather have a cavity filled or lose a tooth to gum disease than floss.
Gum disease can do more than cause eventual tooth loss if it isn't treated. Numerous studies link the bacteria in gum disease, and the body's chronic inflammation response to the disease, to cardiovascular and respiratory diseases. It can enter the bloodstream and cause arteries to harden. Studies also link gum disease to blood cancers and pancreatic cancer. Flossing can benefit your overall health as well as your dental health. Brushing at least twice a day, flossing daily and getting regular dental cleanings are the most effective way to reduce your chance of developing gum disease.
Why Should Kids Floss Daily?
It's just as important for kids to floss as it is for adults, even though children will lose their baby teeth. Flossing daily can make a positive change in the health of your child's teeth, greatly limiting the number of cavities your child develops between their teeth. Since dentists fill cavities in baby teeth because they are important to your child's oral development, you don't want your child to develop cavities. In fact, you can help avoid them cavities by taking two minutes a day to floss and brush their teeth. Baby teeth are more widely spaced than adult teeth as they are smaller. Somewhere between ages two and six, your child will have two teeth that touch each other. You will need to explain flossing and do it for them at first. Most children lack the motor skills to floss by themselves until they are a bit older.
How to Make Flossing More Fun for Kids
Getting kids to floss, or flossing their teeth for them, isn't most parent's idea of fun. There are several things you can do to make the process easier and more fun for your child so they can start to do it themselves.
Make flossing a family affair. Bush and floss with your kids at night or in the morning. Kids like to imitate what their parents do, and it's a perfect time to teach them why dental hygiene is important. If you don't floss regularly, you have the ideal reason to start doing it now.
Offer a reward system with a chart where you can put a star up each time they floss. When they have a week's worth of starts, you can offer a small reward. Younger children sometimes do better with a daily reward. If they floss at night, you can let them choose their favorite bedtime story.
You can use apps, like Chomper Chums and BrushDJ, to encourage your child to brush and floss. These apps reward kids with games and play music that make brushing and flossing fun. These are especially fun for tech-savvy kids. You can play a short, two- to three-minute song for your child while you floss their teeth or you can sing a song to them.
Take your kids shopping and let them pick out hand-held, pre-threaded flossers in a fun shape made specifically for kids. You can buy them toothpaste and a toothbrush in the same theme, making sure the products have the American Dental Association's Seal of Acceptance. This ensures the products are safe and effective. When your child picks out his or her own supplies, they feel like they have more control over the process.
Recommended Flossing Method
If you use string floss, as most people do, follow these simple steps to remove plaque and food particles from between your teeth:
Use the cutter on your box of floss to remove about a foot and a half of floss.
Wrap the floss around the index or middle fingers on each hand.
Using your thumbs, glide the floss between your teeth, clean the sides. If you have difficulty getting regular floss between your teeth, try the waxed version. It will glide between your teeth more easily.
Move to a new portion of the floss for each pass between teeth so you don't spread bacteria. Rinse your mouth to get rid of dislodged plaque and food particles. Discard used floss.
Floss your teeth before brushing, or floss your teeth after brushing. The order doesn't matter as much as we think. Rather, it's most important that you are brushing and flossing your teeth regularly. If needed, you can also use a mouth wash to clean away any debris and bacteria from your mouth.
Some people don't floss because they don't like this method or find it challenging because of limited dexterity. Traditional floss isn't your only option. Using a pre-threaded floss pick is easier for many people, especially parents who are flossing their children's teeth. You can use one hand, which is easier as children have small mouths. Interdental brushes are small, straight brushes with handles. They come in varying widths to clean between teeth. Interdental brushes resemble the straight brushes you can buy to wash small-necked glassware. Water flossers are popular with many individuals, especially those with oral appliances. People with dental bridges and braces can also use super floss. The floss has a stiffened end, plus regular and spongy floss. Most brands come with pre-measured strands that will help you floss under appliances.
Our dental professionals at Manatee Dental At College Plaza can help you to choose the right flossing that you will stick with for a lifetime. We can also tell you if you're missing any areas and help you improve your technique.