Posted under:
General
Posted on: May 24, 2016
Your Go-to Guide for Treating a Cracked Tooth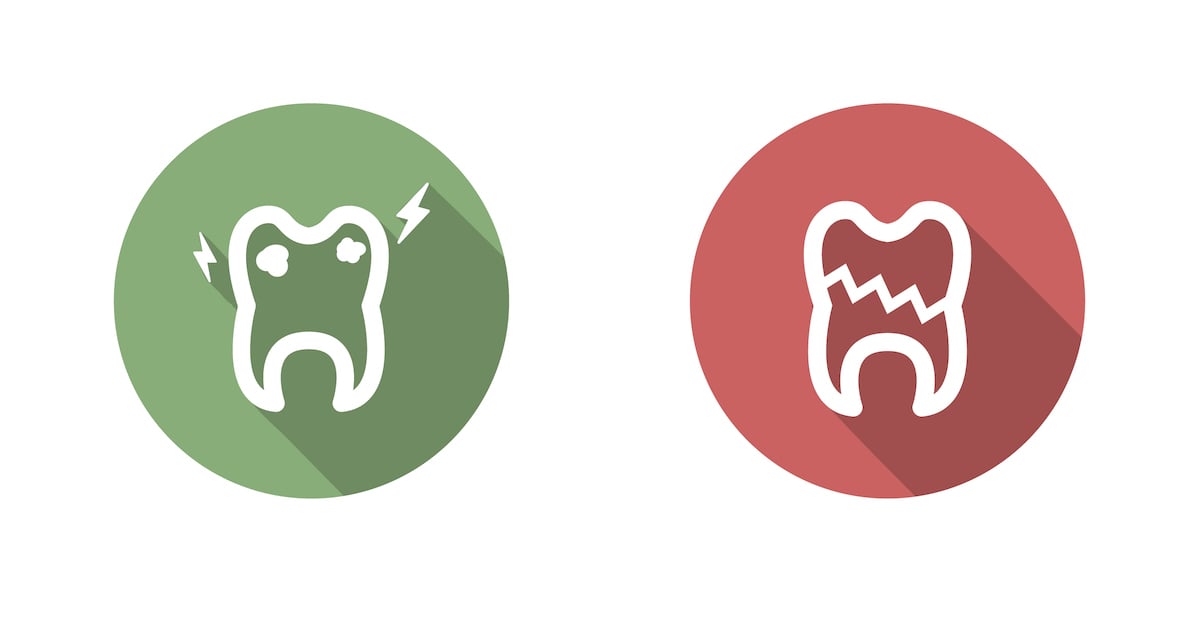 Are you suffering from a cracked tooth? Ease your pain and your mind with these simple tips for relieving and repairing a cracked tooth. Most Common Causes of a Cracked Tooth Just as there are many degrees of cracks in teeth, there are numerous possible causes. A crack can be very small and barely noticeable, or it can be a severe and painful problem. And the discomfort can range from a slight sensitivity to an extreme, persistent pain. At the first sign of an oral problem, you need to seek affordable dental care to permit a Dentist in Bradenton to treat the fractured tooth. A cracked tooth is typically caused by one of the following:
Biting down on a firm food, a cube of ice, a piece of hard candy, or another solid object
A tooth-grinding habit
An injury to the face or mouth due to sports or daily life
Trauma to the face, mouth, or jaw
Lack of proper and regular oral hygiene
Types of Tooth Cracks To determine the treatment for a cracked tooth, dentists distinguish each type of cracked tooth with a name that describes its severity. The different types of cracked teeth are known as:
Simple Cracked Tooth – These are tiny cracks that may not require any treatment. Despite how minor these cracks may be, it's important that you have the tooth examined by a Dentist in Bradenton. Then, the crack may be simply polished away or treatment may be prescribed.
Serious Cracked Tooth – This type of fracture can extend from the outer enamel of the tooth to its inner tissue or roots. It can also loosen the tooth and make gums bleed.
Split Tooth – Considered more severe than a serious crack, this term is used when a tooth splits vertically in two. It can damage the tooth so much that the cracked tooth may need to be extracted and replaced.
Split Root – Dentists consider this to be the most severe case since the crack extends through the whole tooth and causes a split in the tooth's roots. It causes great pain, swelling, and a high risk of infection.
Treating a Cracked Tooth
Once a cracked tooth is examined by a Dentist in Bradenton, the right treatment can be determined. Fortunately, there are a number of affordable dental care treatments being used today. Depending on the extent of dental damage, one of these treatments will be right for you:
Bonding – Best for slight and simple cracks, this treatment involves the use of a tooth-colored resin to repair or reshape the tooth.
Splint – Used for more serious cracks, this involves bonding the cracked tooth to an adjacent tooth to keep it in place while the tooth's tissue and bone heal.
Root Canal – Often required for more severe cracks and splits, this treatment involves removing the damaged tissue deep inside of the tooth, and then topping the tooth with a crown or filling.
Tooth Extraction – Only used for the most severe cracks and splits, this demands removing the tooth and replacing it with a dental implant.
To get the dental care you deserve from an affordable dentist in Bradenton, call today at or make an appointment. Manatee Dental offers affordable family dentistry and gentle, compassionate dental care in Bradenton. With 2 affiliated practices in the Bradenton area, our offices are conveniently located with extended hours to meet your needs. At , we provide most dental services, from basic preventative care and general dentistry to specialized procedures and complete dental reconstruction. We accept most dental insurance plans and offer affordable financial solutions for any budget. Patient satisfaction is our top priority and we strive to provide the exceptional, affordable dental care and personal touch that lead to lasting relationships. A smiling patient is our greatest reward and we look forward to keeping those smiles healthy, beautiful, and bright. Discover an affordable dentist who truly cares at .